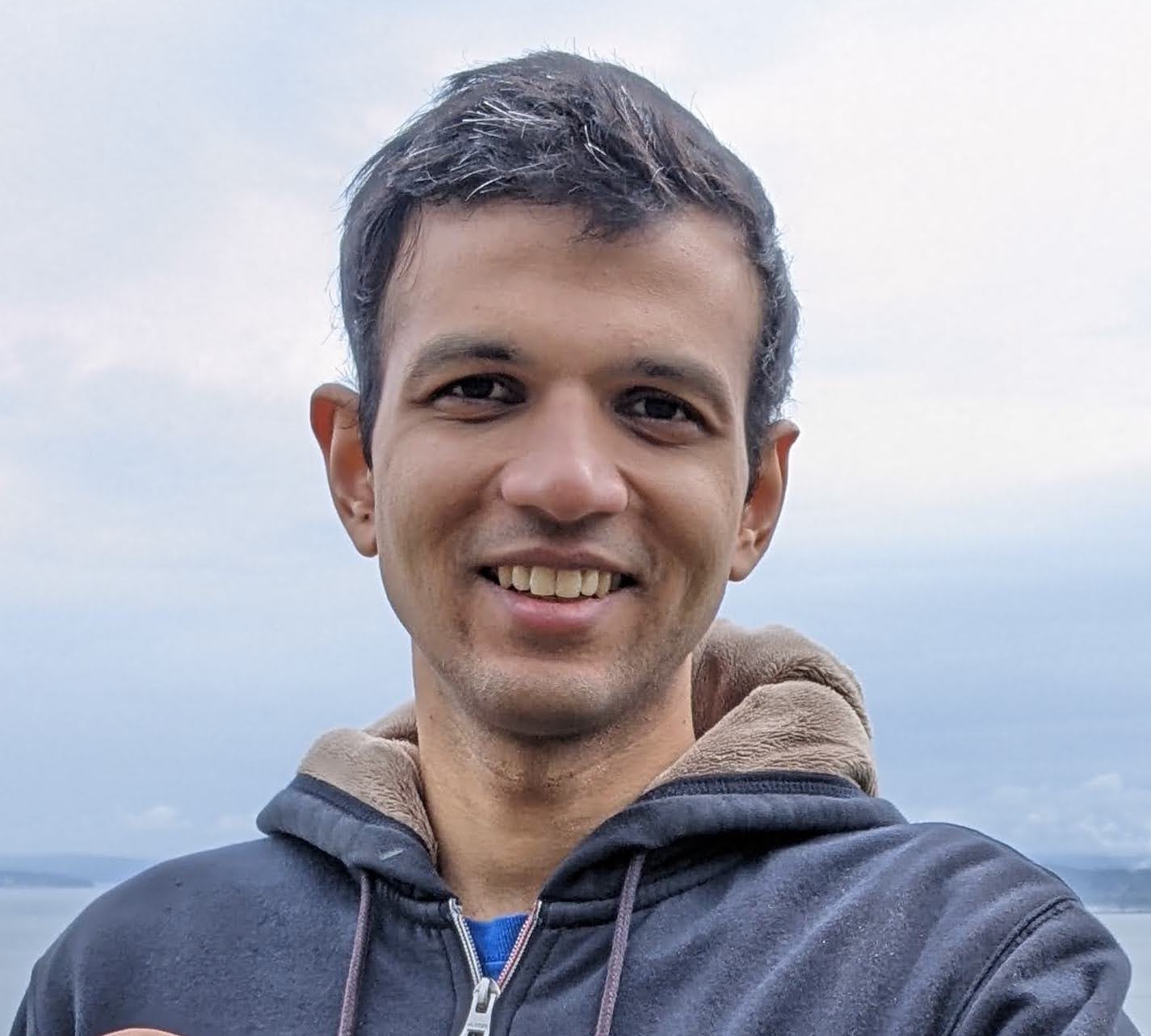 I am a PhD student in the Department of Computer Science at UT Austin, advised by Dr. Kristen Grauman. I am broadly interested in Computer Vision and NLP, and the intersection between the two fields.
Before coming to UT, I was an intern at MALL Lab, IISc, working with Dr. Partha Talukdar. I completed my B.E. in Computer Science from BITS Goa.
Contact: tushar[at]cs.utexas.edu
News & Activities
---
May 18: Interning at Facebook AI Research this summer
Dec 17: Our work on Computational Antimicrobial Peptide Design is accepted at JBC 2017. [paper] [code]
Aug 17: Completed a wonderful internship at IBM Research. Thanks Bhatta and Rogerio!
Jul 17: Sharmistha presents our work on Coupling Constraints for Relation Extraction at ACL 2017 (workshop). [paper]
May 17: Started an internship at IBM Research's Vision & Multimedia group, working with Bishwaranjan Bhattacharjee and Dr. Rogerio Feris
Jan 17: Joined Dr. Kristen Grauman's vision group as a Research Assistant.
Aug 16: Joined UT Austin as a graduate student.
Publications
---
Attributes as Operators
Tushar Nagarajan, Kristen Grauman
Proceedings of the European Conference on Computer Vision (ECCV), Munich, September 2018.
[paper] [code]
BlockDrop: Dynamic Inference Paths in Residual Networks
Zuxuan Wu*, Tushar Nagarajan*, Abhishek Kumar, Steven Rennie, Larry S. Davis, Kristen Grauman, Rogerio Feris
IEEE Conference on Computer Vision and Pattern Recognition (CVPR), Salt Lake City, June 2018. (Spotlight) (* equal contribution)
[paper] [code] [talk]
CANDiS: Coupled & Attention-Driven Neural Distant Supervision
Tushar Nagarajan, Sharmistha Jat, Partha Talukdar
ACL 2017 (Workshop), Vancouver, Canada, 2017
[arXiv]
Computational antimicrobial peptide design and evaluation against multidrug-resistant clinical isolates of bacteria
Deepesh Nagarajan, Tushar Nagarajan, Natasha Roy, Omkar Kulkarni, Sathyabaarathi Ravichandran, Madhulika Mishra, Dipshikha Chakravortty and Nagasuma Chandra
Journal of Biological Chemistry (JBC), 2017.
[paper] [code]